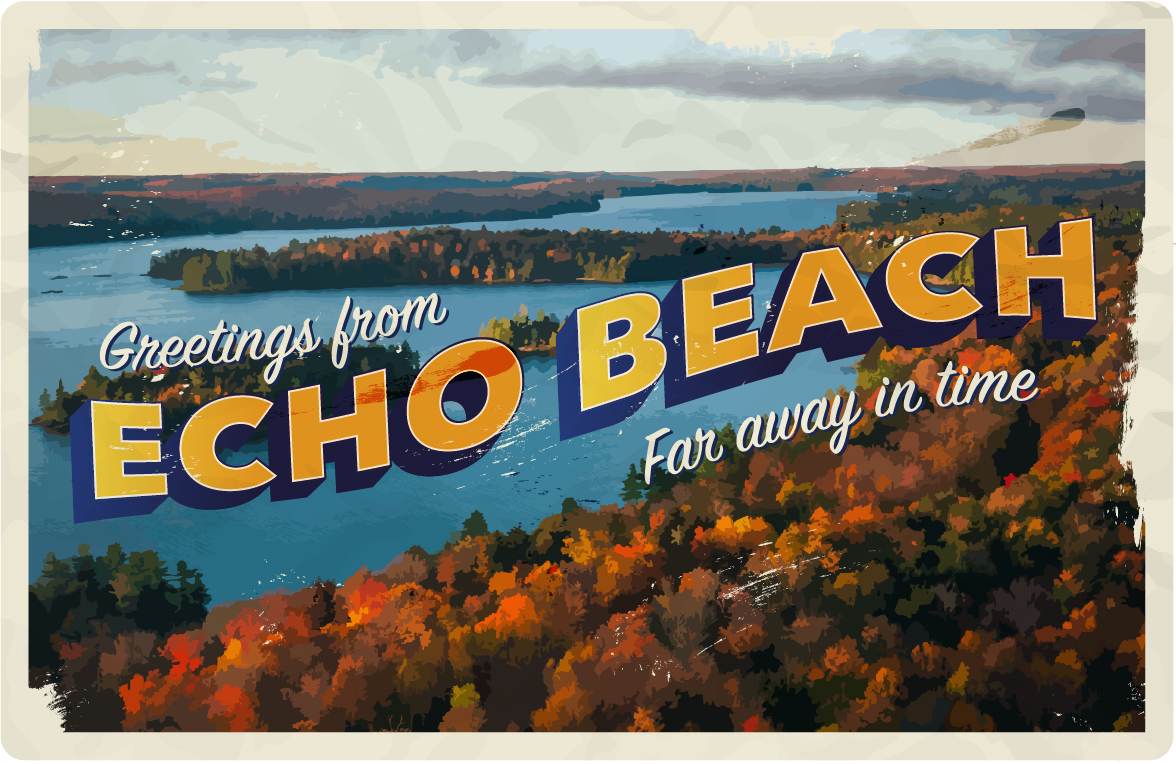 Echo Beach
Want to talk about Echo Beach? Join us here.

Listen to and download the Soundtrack - BandCamp, Spotify
This is a free game forever, but please donate if you wish to.
ECHO BEACH
In the future, all music has been banned.
As a clerk at the Ministry, your job is to hunt down the remaining musicians in their place of last refuge - The Musicnet.
A puzzle game lasting 1-3 hours. Contains 11 original songs.
INSTRUCTIONS
You can play this game in any up to date browser or on PC. Headphones are highly recommended.
As browser games are inherently temperamental, I recommend you try the PC version, which you can play by downloading the Itch.IO app and then proceeding to this site, which you can copy from the header.
If you do not wish to use Itch.IO app, you can use the basic windows install.
If you are playing the browser, depending on your computer, you may experience some audio stuttering. Browser throttling means the audio will stop refreshing when you leave the tab. It is recommended that you play the game full screen.
SO, WHAT'S IT ALL ABOUT??
To me, Echo Beach is a game about the tension between trying to live an adult life and making art for pleasure. In recent years, I became a dad and provider, while also watching the decline of music as a career path for many of my peers. This culminated in the last couple of years, where many musicians had to give up on their dreams and adopt a more conservative outlook.
On a less personal note, the game is also about the value of culture in a time of austerity and emergency. For this reason, I leave it open to you to donate as much as you feel.
This game may provoke reflections of your own and we would love to here about them here,

Download
Click download now to get access to the following files:
Echo Beach Installer (Itch 2.1.3).zip
69 MB
Echo Beach Installer (Separate Windows 2.1.3)
58 MB